Big shoutout to our users who wrote in for an option to no longer unassign contacts when conversations are closed. 📢 We are pumped to announce that we've added a new feature to enable this in all our existing Workspaces!
To implement this new behavior, go to Workspace Settings > General and switch off the new toggle so conversations will remain assigned when closed.
We encourage all existing Workspaces to switch off the toggle and migrate to the new behavior as the old behavior (to automatically unassign conversations) will be deprecated in due time. 🙇
For all new Workspaces, the new behavior applies by default.
If you want conversations to be automatically unassigned when they are closed, head over 🏃🏻‍♂️ to Workflows and take advantage of the Unassign action within the Assign To step.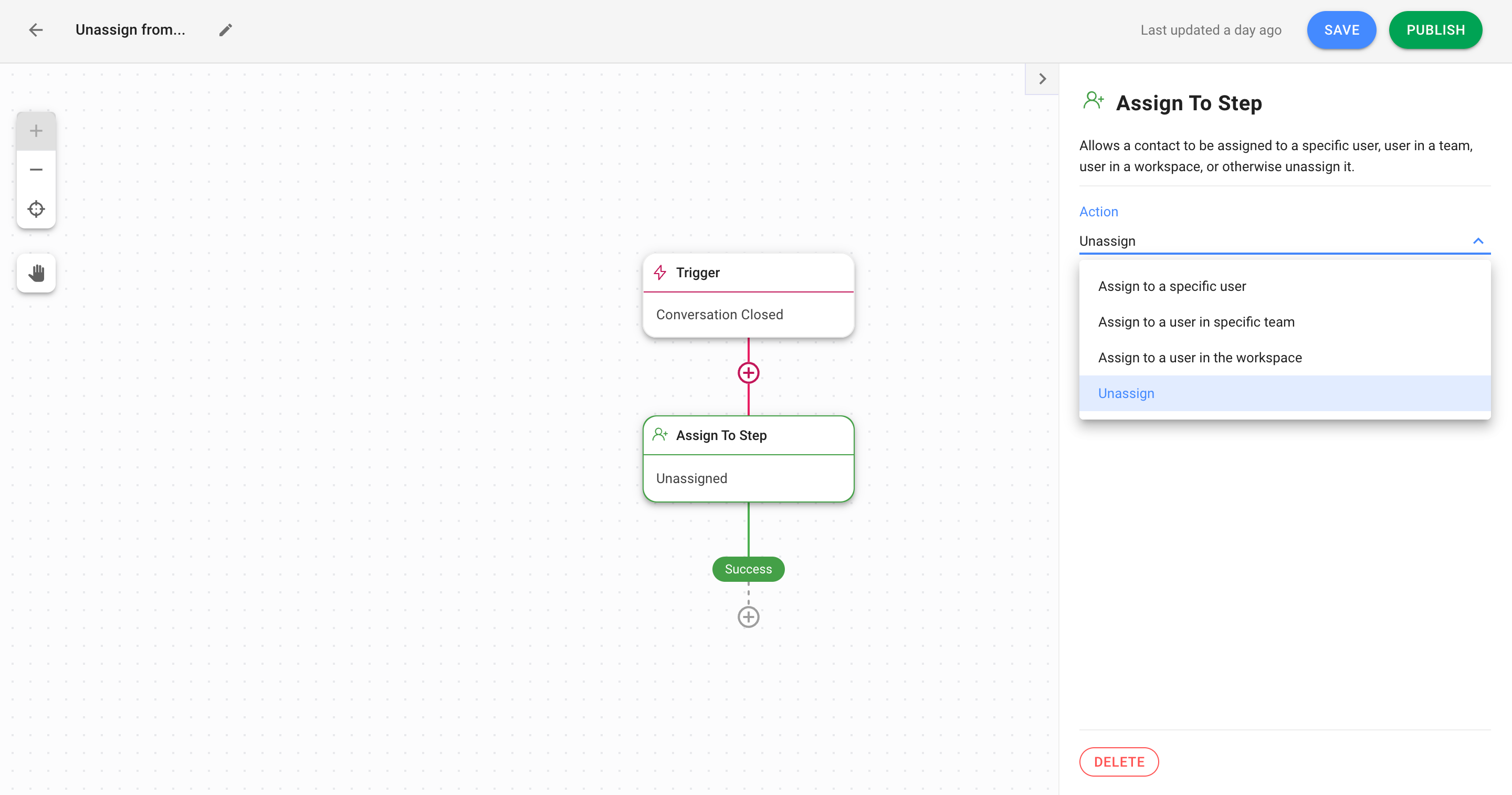 [New] Unassign Contacts in the Messages Module
Next, we have also added an option for users to unassign contacts from the Messages Module. When applied to open conversations, this will move the conversation to the Unassigned Inbox. 📨
This means that agents can now unassign conversations they can't handle instead of passing them off to someone else.
Don't worry, managers, you have full visibility over these actions! Unassignments, whether by users or Workflows, are recorded as contact events and can be viewed in the Contact Activity tab for easy tracking. 👀
That's all folks!