We're excited to introduce stickers on
respond.io
! Stickers are a popular medium of expression among customers. The inability to receive them prevents businesses from acknowledging customers who start a conversation with a sticker or understanding customers' emotions during chats.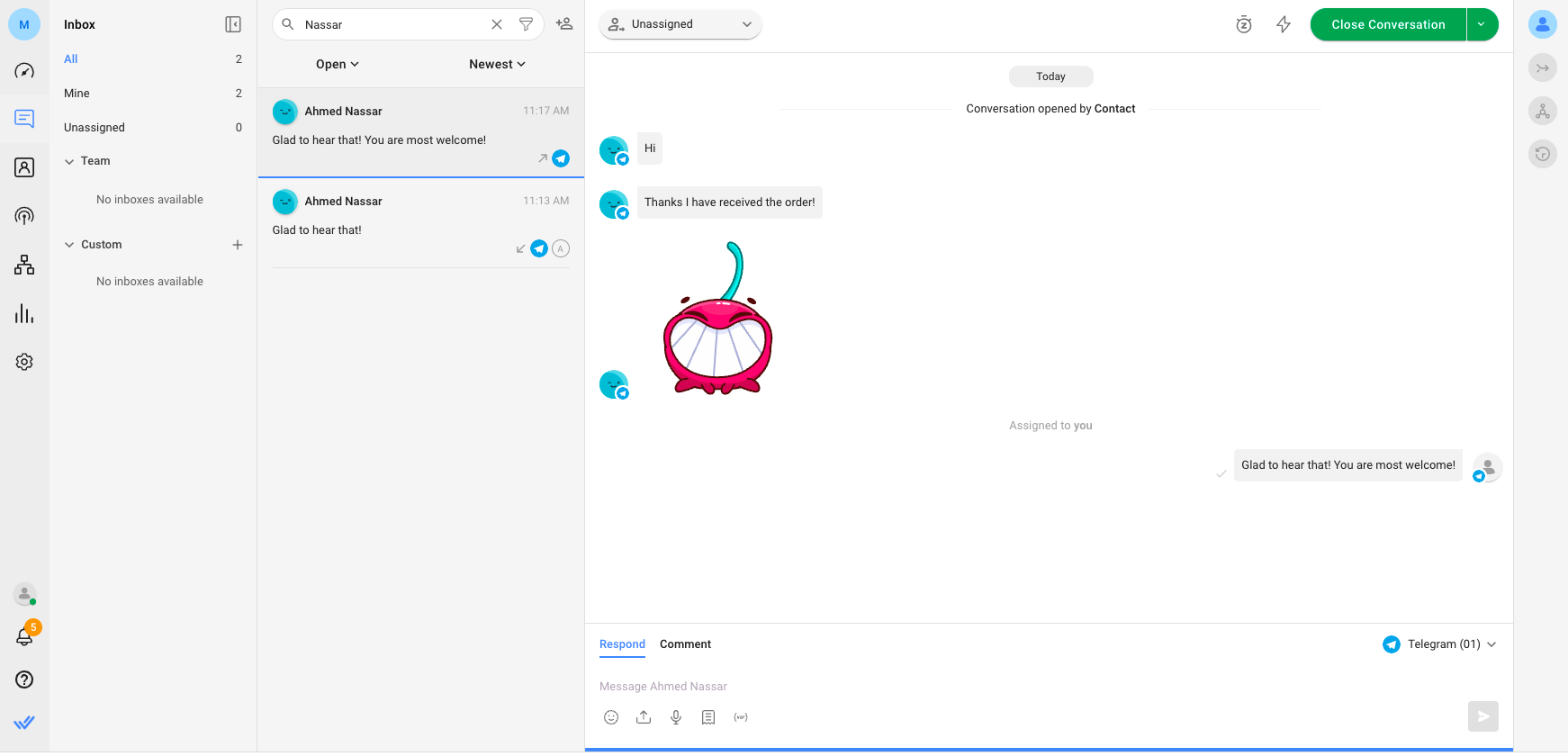 To help you engage with leads and build strong customer relationships,
respond.io
now supports the receiving of
static and animated stickers
from the following popular channels:
Viber
WhatsApp Cloud API
WhatsApp 360dialog
WhatsApp MessageBird
WhatsApp Twilio
LINE
Facebook Messenger
Telegram
For
Business
plan users and above, we have also updated our
Incoming Webhook Events
to include
Stickers
Received
as a new incoming message type so you can be notified when customers send you stickers.
Additionally, we have enabled the use of stickers as an incoming message trigger in
Zapier
.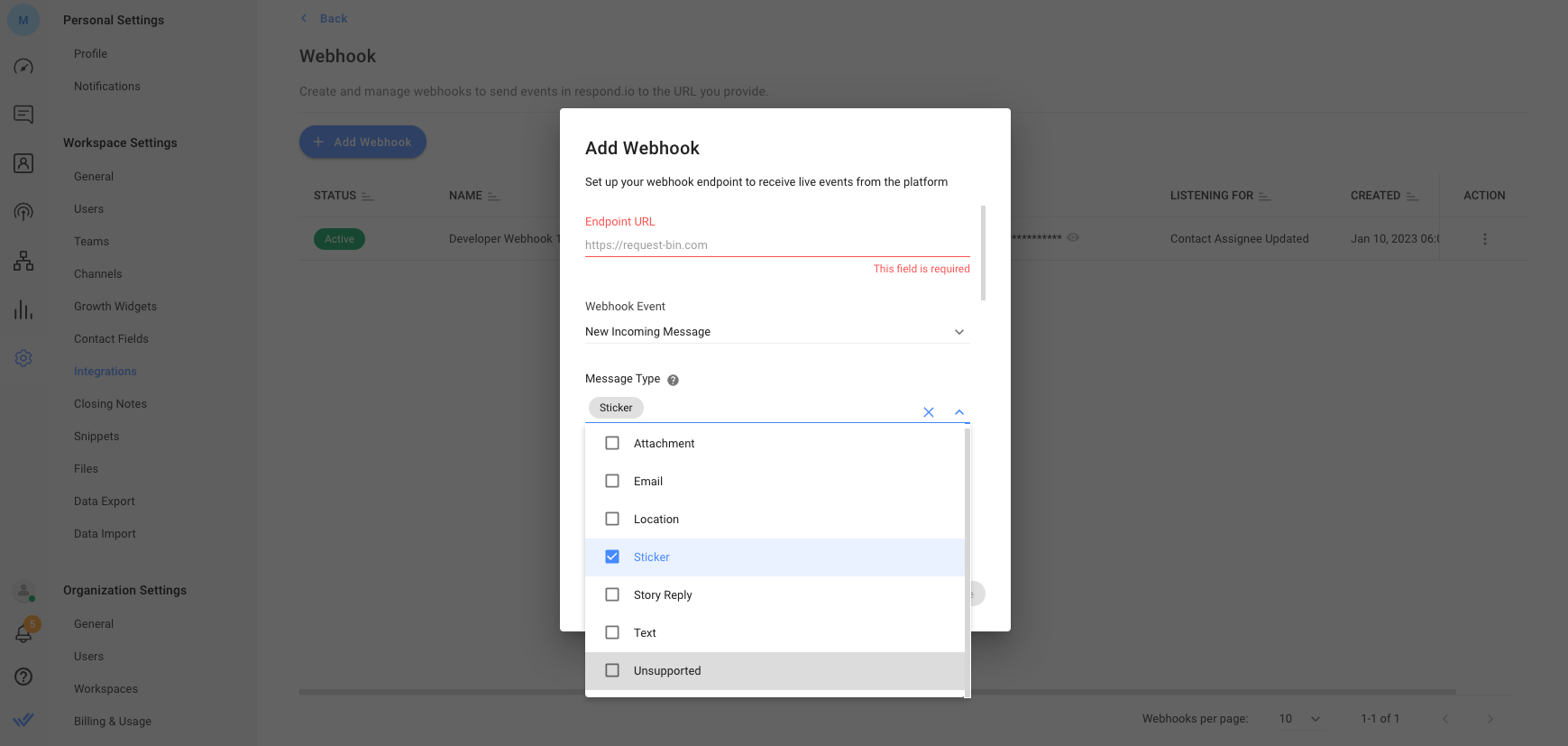 We hope that these new features enhance your
respond.io
experience and help you better connect with your contacts. If you have any questions, please
contact our support team
.