You wanted a better email channel experience, and we delivered.
Respond.io
is now optimized for email, giving you the same experience of sending emails as your native email channel. Now, you can use email features and formatting to improve email conversations on
respond.io
. Let's explore the improvements below.
Reply to The Right Email with Accurate Formatting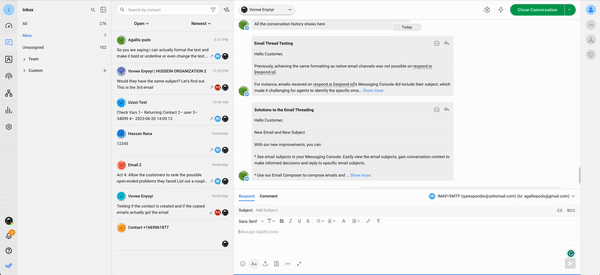 Previously, achieving the same formatting as native email channels was not possible on
respond.io
. For instance, emails received on
respond.io
's Messaging Console didn't include the email subject, which made it challenging for agents to identify the specific email subject they were replying to.
Additionally, on the customer's side, the replies were not organized in the same thread within their inbox and instead appeared as new emails. With our new improvements, you can:
See email subjects in your Messaging Console to reply to specific emails.
Use the Email Composer to compose and format emails according to your preference, just like in your native email channel.
Ensure your emails retain the formatting you apply, allowing contacts to view them exactly as you intended.
Improve Brand Recognition and Credibility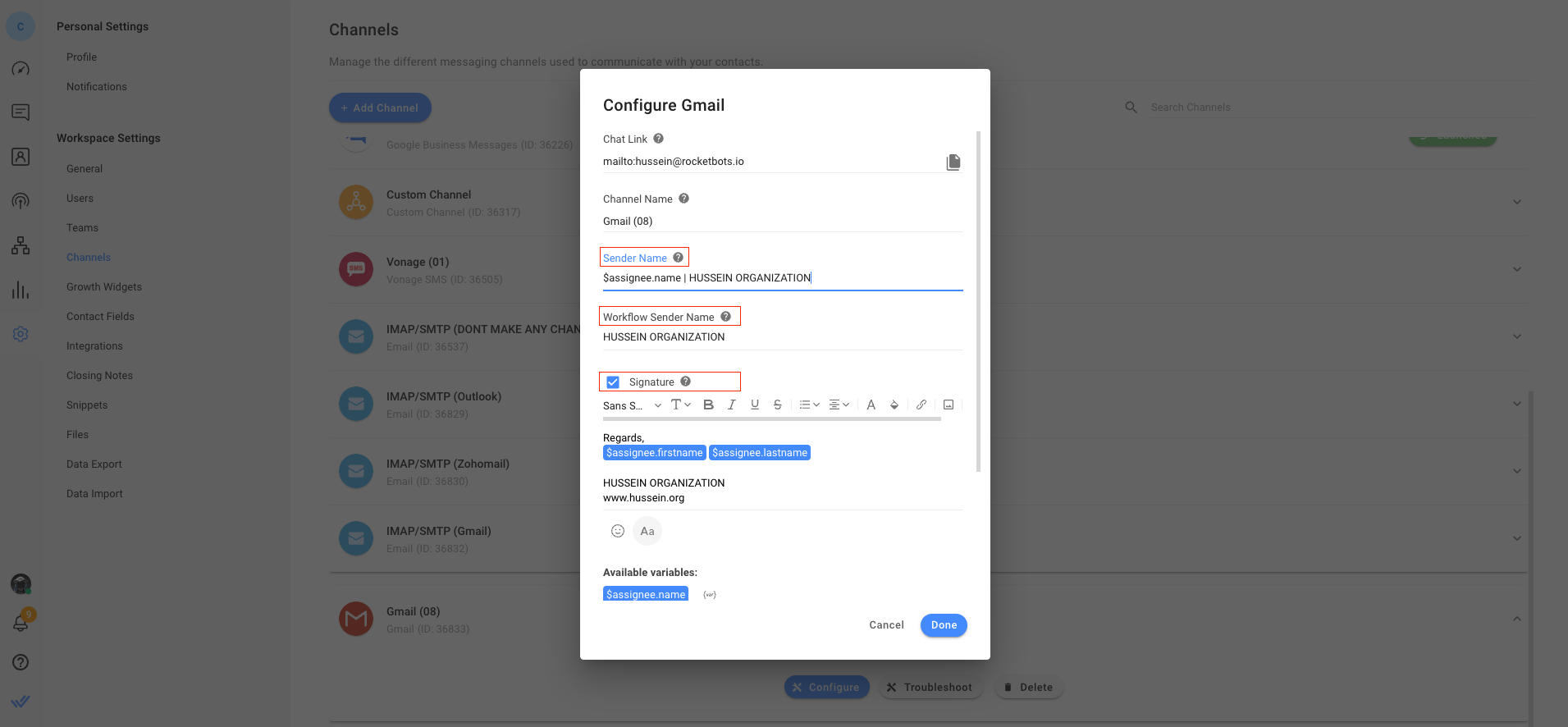 Before, customers couldn't instantly recognize emails from your business as the sender's email address was displayed in the customer's inbox instead of the sender's name and organization. This often led to customers doubting the legitimacy of the email, resulting in them ignoring you or marking your emails as spam. To avoid this, you can now:
Specify the sender's name and your company name in Settings. This allows customers to immediately identify who the email is from in their inbox and when receiving email notifications.
Add a custom signature with your company details to enhance brand presence and establish credibility.
Compose and Send Automated Emails with Workflows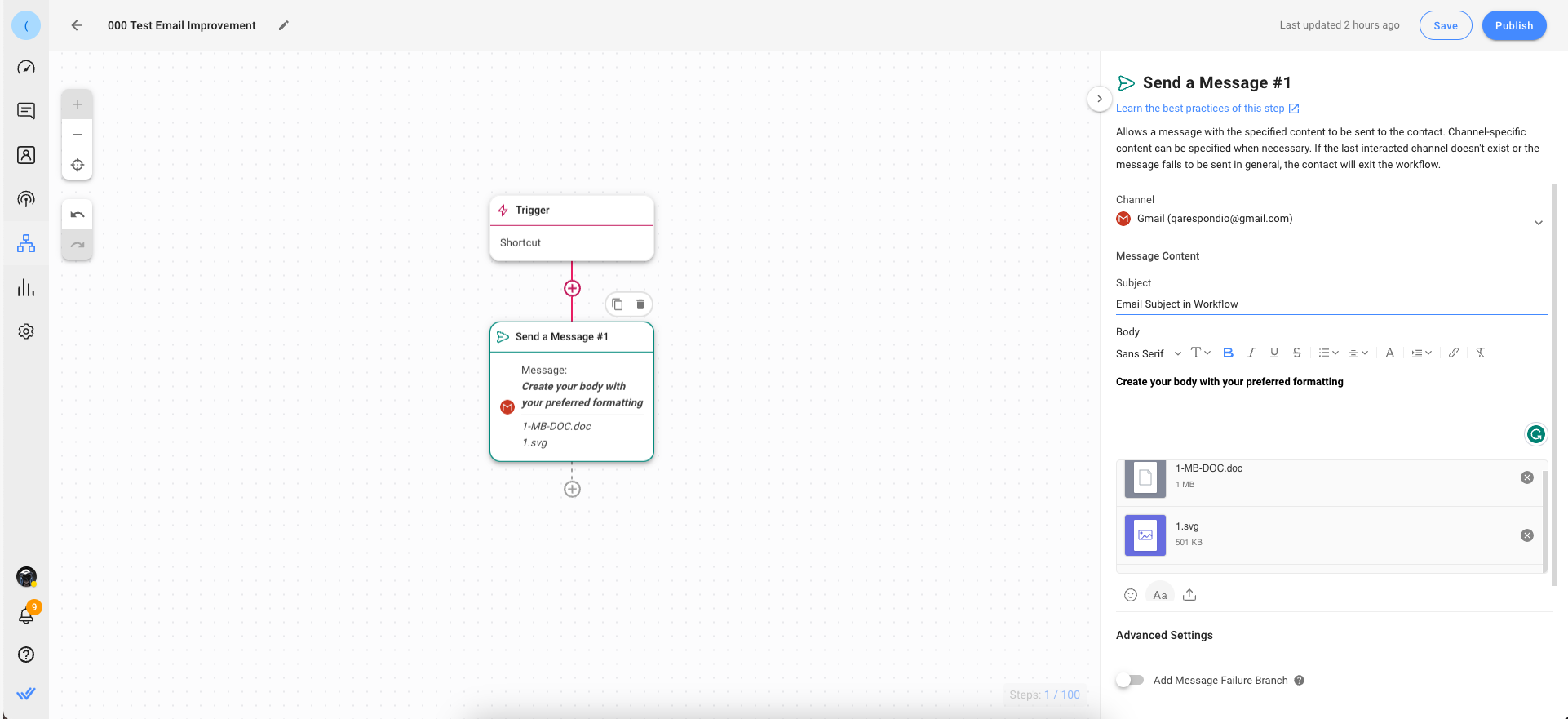 Previously, there was no option to include an email subject when sending emails using the Workflows Module. Now that
respond.io
mirrors your native email channel experience, you can apply similar formatting when automating emails using Workflows. To maintain consistency across all emails sent from
respond.io
, you can:
Compose and format your email using the Send a Message Step in the Workflows Module.
Ensure the sender's name & email signature are included in all emails sent using Workflows.
Monitor and Manage Emails Effortlessly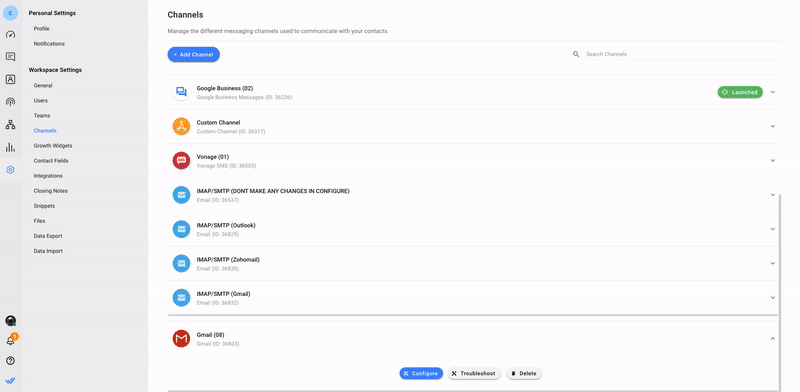 With emails neatly organized based on their subject, it becomes effortless for agents, managers and customers to track and manage their emails. Now, you can:
Copy (CC) or Blind Copy (BCC) stakeholders within the email on an ad hoc basis in the Email Composer. Alternatively, go to settings and apply permanent CC and BCC recipients so these stakeholders receive all emails you send.
Get a comprehensive view of conversation histories, allowing contacts and agents to easily reference past exchanges.
Are you ready to elevate your email conversation with these remarkable improvements? Experience the benefits firsthand by trying them now! For inquiries or assistance, feel free to
contact our support team
.