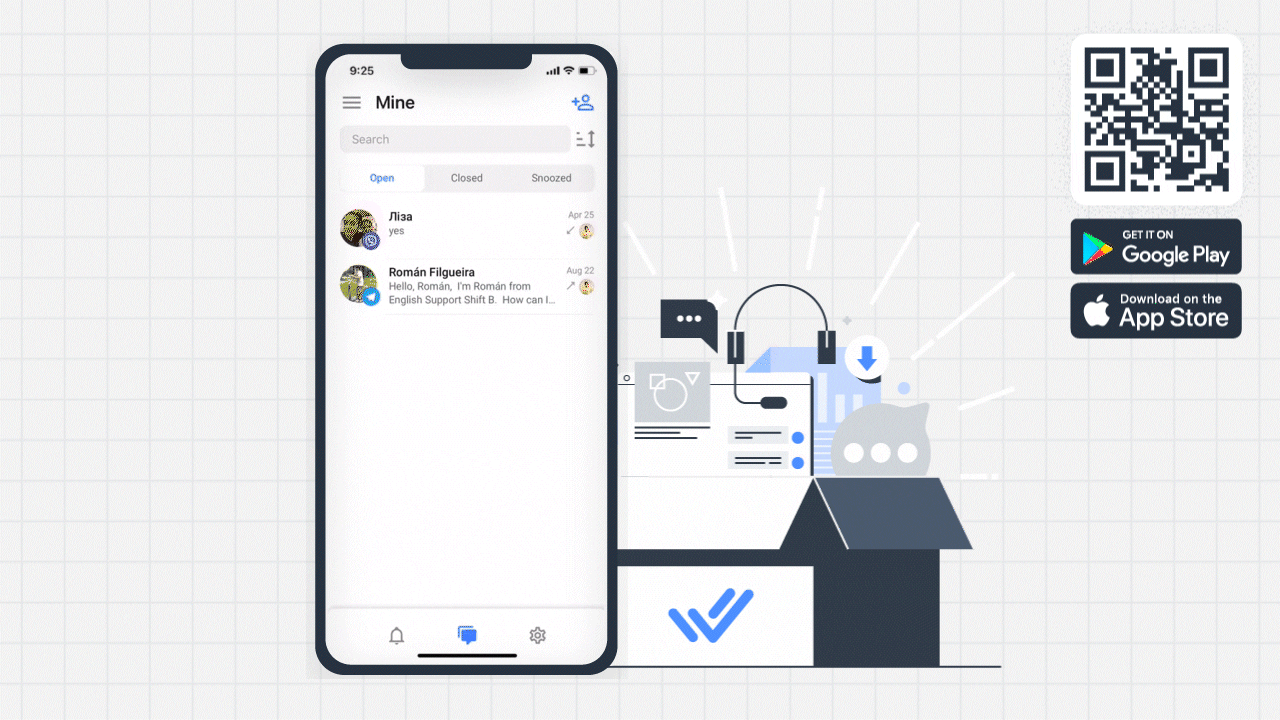 Update your device software to the latest version (Android 10 and above, iOS 16 and above) for an optimal user experience.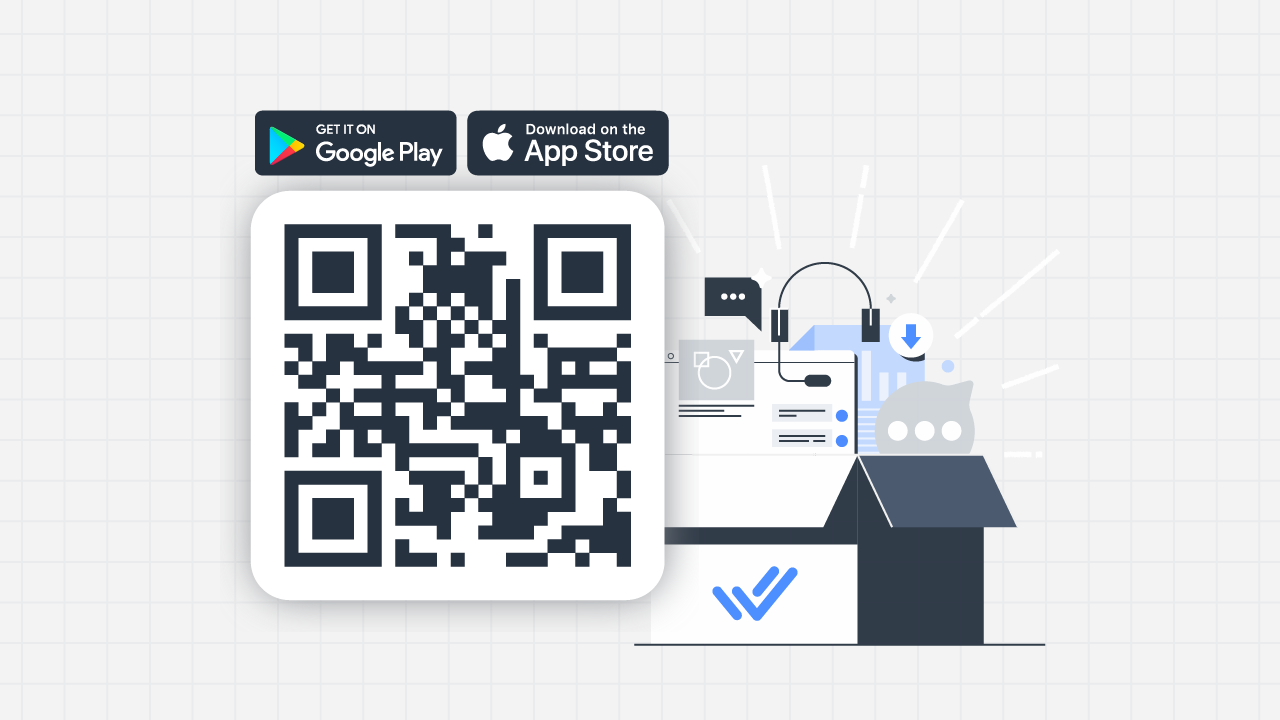 This initial release is centered on the agents who rely on
respond.io
to read and respond to messages on every channel. While it has fewer features than the original
respond.io
app, this was a deliberate decision in line with our goal to create the most impactful user experience possible.
For now, you can access your messages, notifications and settings. Let's run through the features that make the new app fast, reliable, efficient and easy to navigate.
Connect with Customers Anytime and Anywhere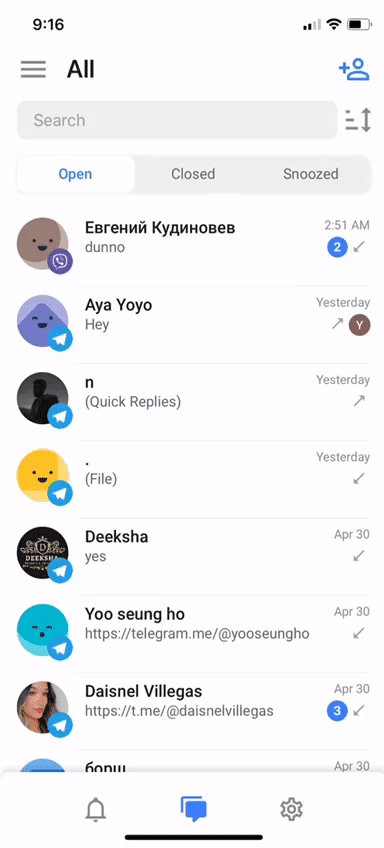 The Messages Module is still our top priority. The app opens directly to this module and displays your Contact list, which changes according to the inbox you select. On this screen, you can create a new Contact and switch inboxes (including Team, Custom and Shared inboxes) via the sidebar, as well as filter, search by Contacts or sort messages to find a Contact or conversation.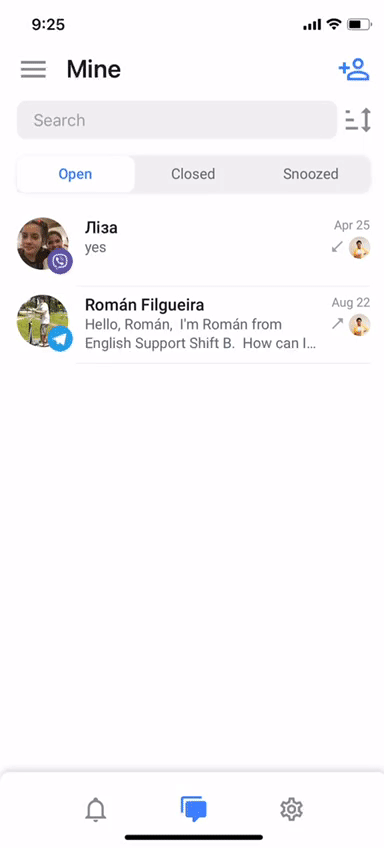 The same messaging flexibility and convenience you enjoy on a desktop are available on the app. To chat with a Contact, tap on their name to open a conversation, then send them a message or select another connected channel. Need to collaborate with a teammate? Just tap on the Comment icon in the bottom left corner and tag them in a comment. You can also:
Send voice notes or files such as invoices, catalogs or guides
Send Snippets or canned responses to answer common inquiries quickly
Use Dynamic Variables to personalize your messages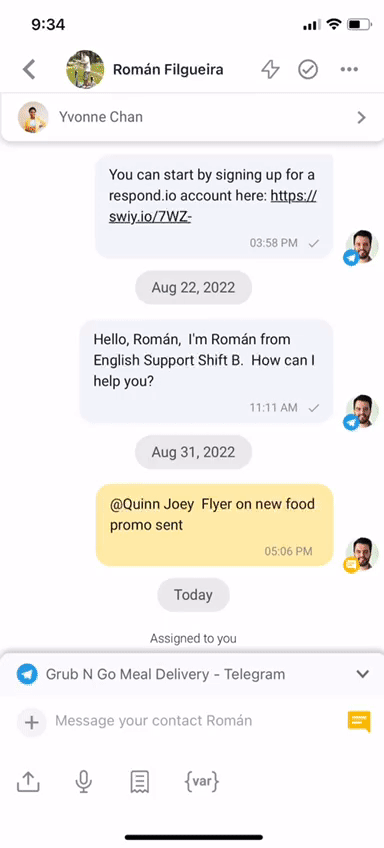 This release isn't limited to just messaging abilities. In a conversation with a Contact, the navigation bar at the top allows you to edit their profile by tapping on the Contact's name, start a Workflow by tapping on the Shortcut trigger icon or close the conversation by tapping on the check icon. Click on the Action menu (three dots) to:
Close the conversation and add a closing note
Assign the Contact to an agent
Enable or disable a Dialogflow Bot
Select a Shortcut to initiate a relevant Workflow
Snooze the conversation to temporarily exclude the Contact from the Contact list
View or edit the Contact's details
In other words, you can deliver the same customer experience on the go without compromises.
Stay Up-to-date with Real-Time Notifications
The Notification Center is all about ease and accessibility, centralizing all notifications so you can keep up to date at a glance. Your notifications are organized into three categories:
New

: All unread and unarchived notifications will be displayed here.

Archived

: All archived notifications will be displayed here.

All

: Both archived and unarchived notifications will be displayed here.
You can even treat the Notification Center as a task list: Archive notifications that don't require action so it is clutter-free and only contains items you need to follow up on.
Configure your Personal Settings and Change Workspaces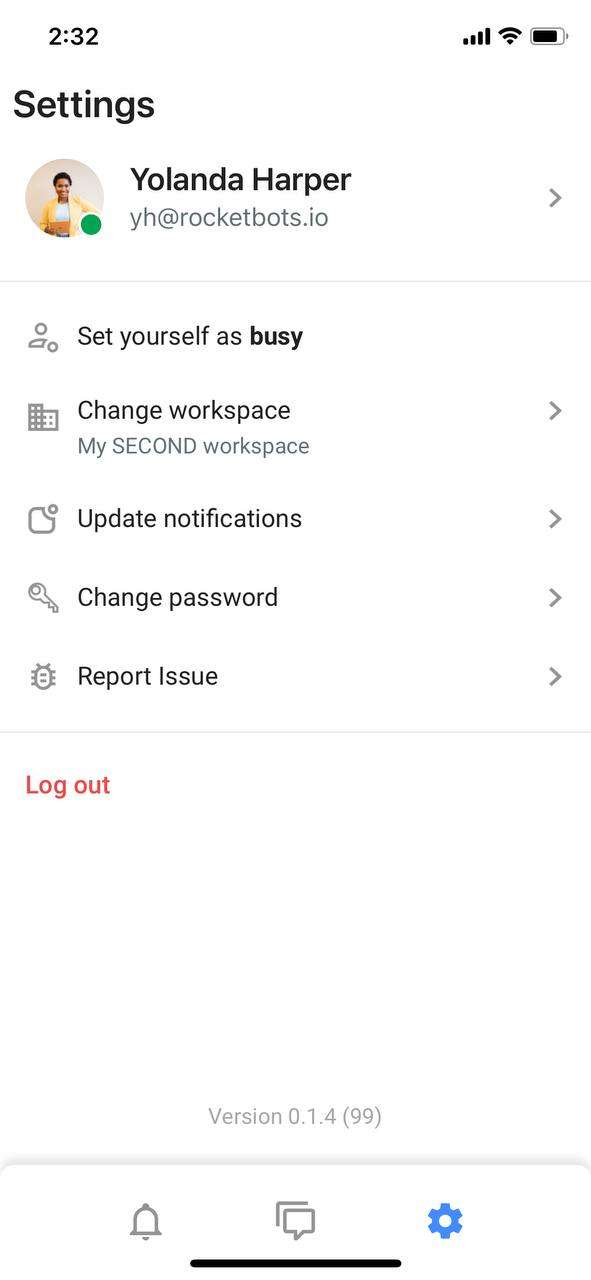 We've kept the Settings menu to the bare minimum with a focus on your personal settings. You can view and update your basic settings, such as your:
User profile, namely your profile photo and name
Status, which you can set to Busy or Active
Workspace, if you belong to more than one Workspace
Mobile notifications, to manage how often you want to receive your notifications
Password
Find all the details you need about the mobile app in the
Help Center
. As this is just the initial release, expect more features to be launched in the near future or
request for them
. If you need to access additional features in the meantime, use
respond.io
via the web browser on your phone or desktop.
If you encounter any issues while using the new mobile app, please report them so that we can improve your user experience or
contact our support team
with any inquiries. We're here to help and are committed to making the transition to the new app as seamless as possible.
Note
: If you want to create a new account, sign up for a
respond.io
account on desktop to get started.