Advance Analytics | Reports 2.0
complete
We are working on improving the reporting capabilities of the platform even further. In the next release you will be able to find the following metrics on reports:
New Conversation Reports:
Conversations Closed by Category
Conversation Notes
New User Reports:
Conversation Assigned
Unique Contacts Closed
Messages Sent
New Contacts Report:
Contacts Added
Contacts Deleted
Contacts Imported
New Messages Report:
Messages Sent by User, Channel, Team
Messages Received by User, Channel, Team
Amount of Template/Tag messages sent
Messages sent with errors
New Assignment Metrics:
Contact Assignment Logs
Comment Logs
Plenty of other improvements will be added, e.g. search functionality on tables.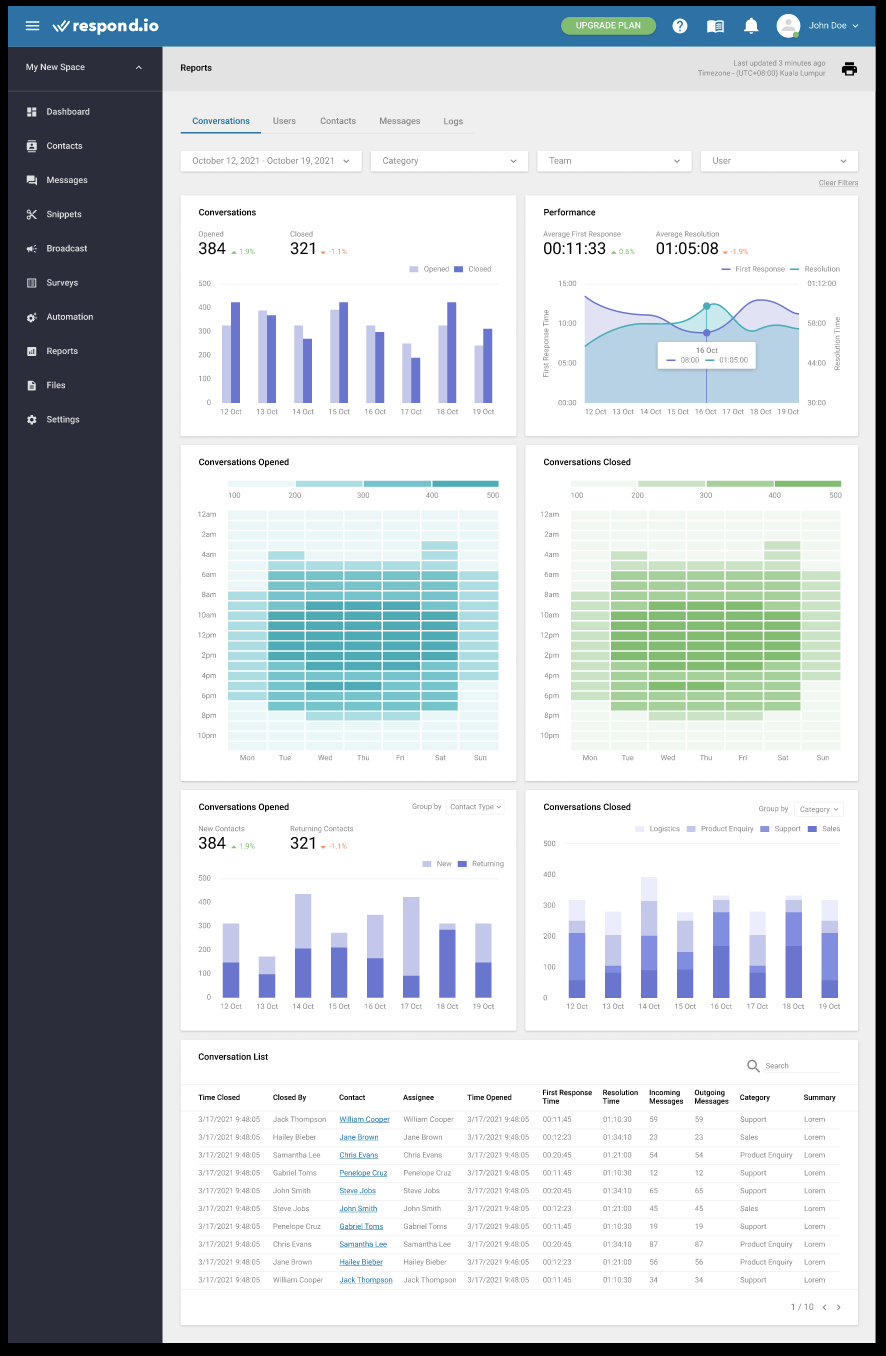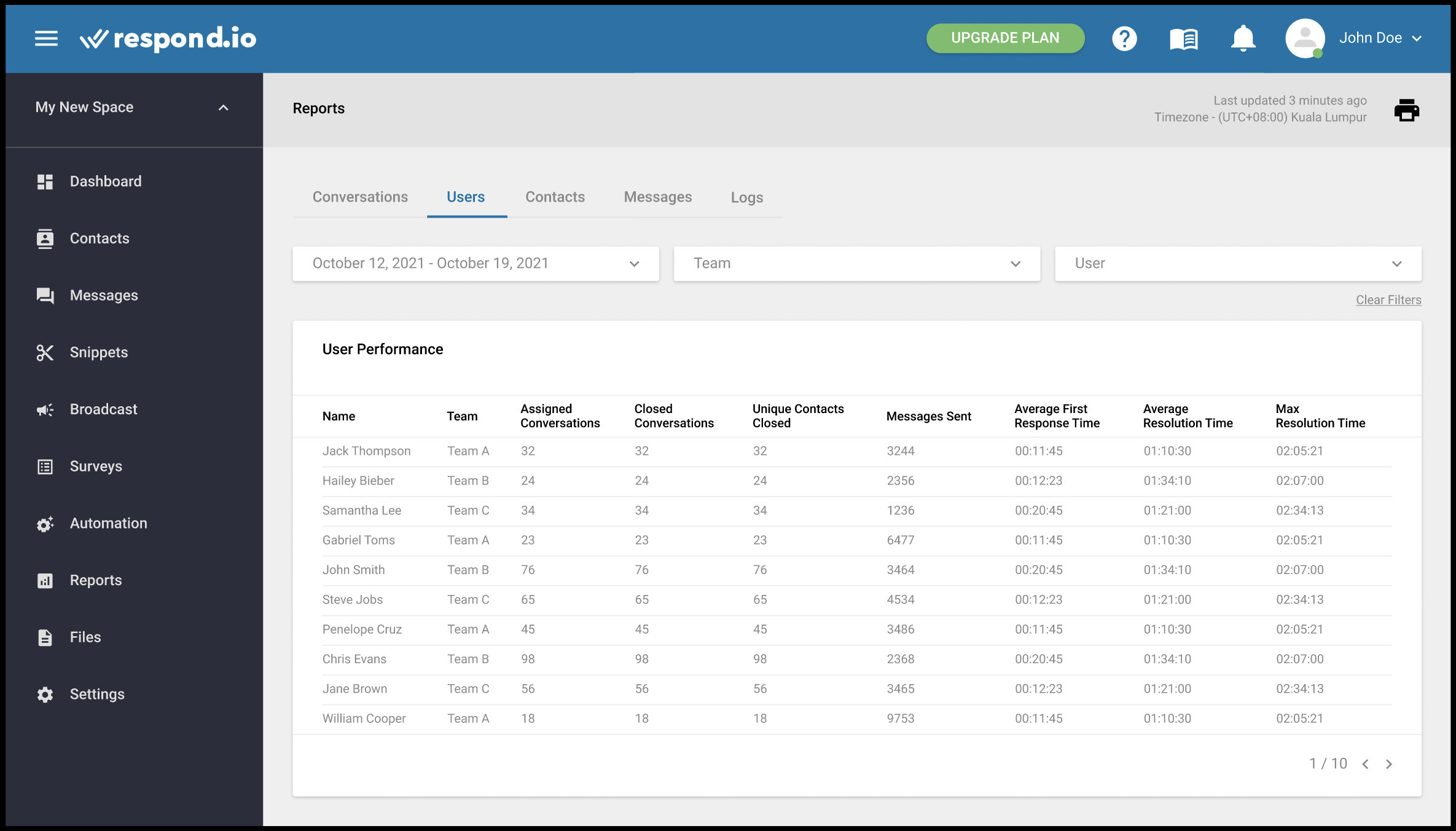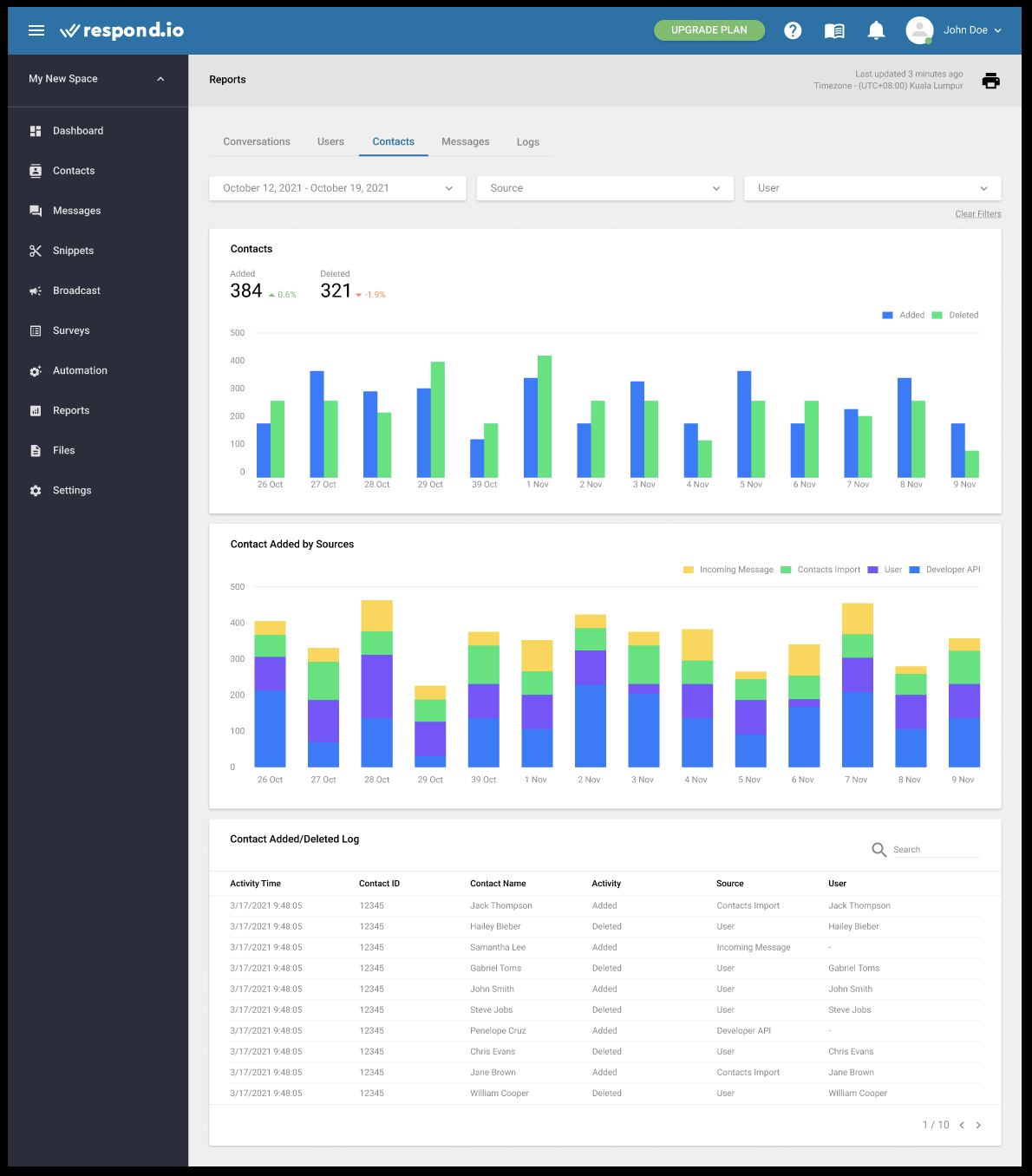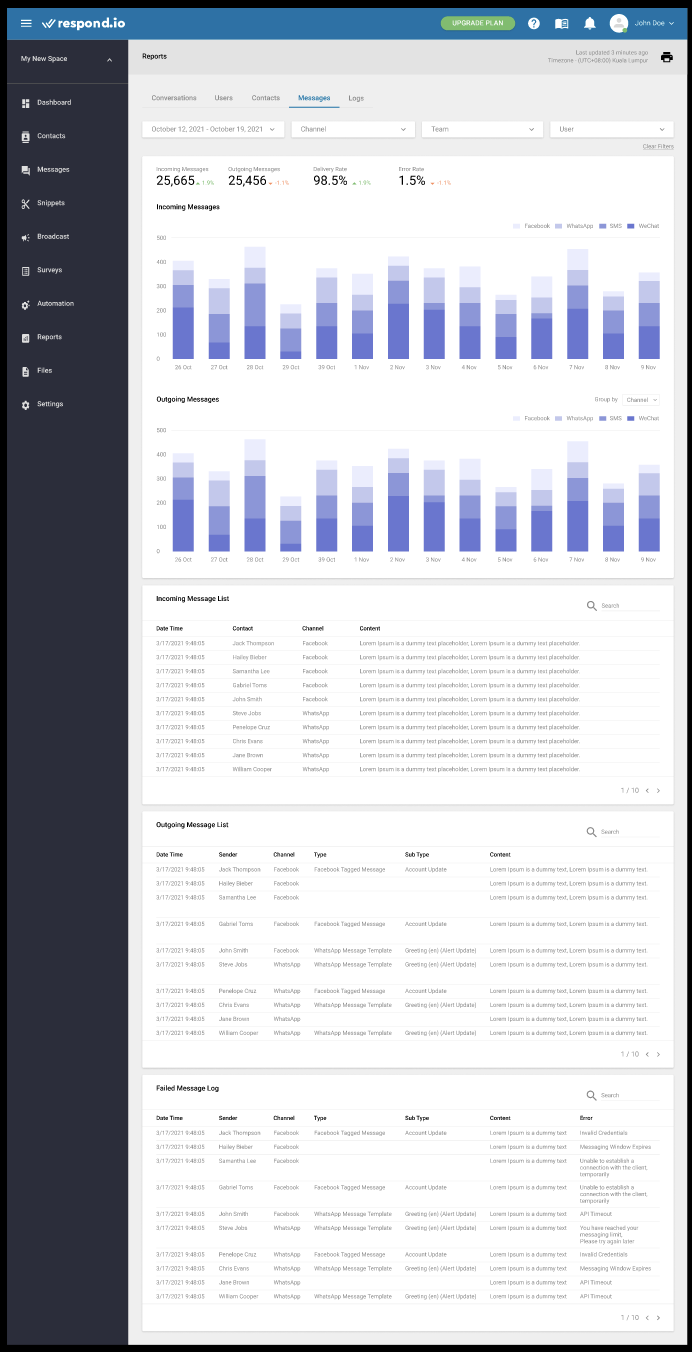 marked this post as
complete
marked this post as
in progress
Merged in a post:
Report, Analytics, Insight Module | Enhanced Analytics
Brand new module with graphs, user-specific metrics, and analytics.
=> New Filters
Filter by Date Range (Custom Ranges)
Filter by Channel
Filter by User/Team
=> New Metrics/Graphs
No. of conversation started.
No. of conversation marked done.
No. of new contacts.
No. of pending contacts.
No. of total contacts.
No. of deleted contacts.
No. of messages sent.
No. of messages received.
Response Time: Total Average
Response Time: Average First
Response Time: Max.
Resolution Time (From Pending to Done, excluding time snoozed)